Sometimes you may notice that clicking on "Submit" button doesn't work because Google puts a "Captcha" in the Google Form, for example: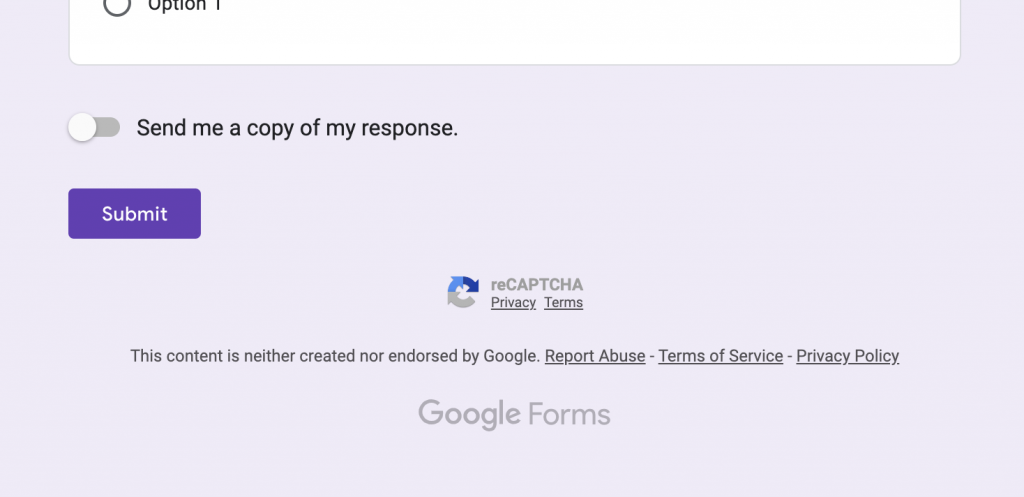 If you notice this recaptcha, change your form settings and switch off "Response Receipts".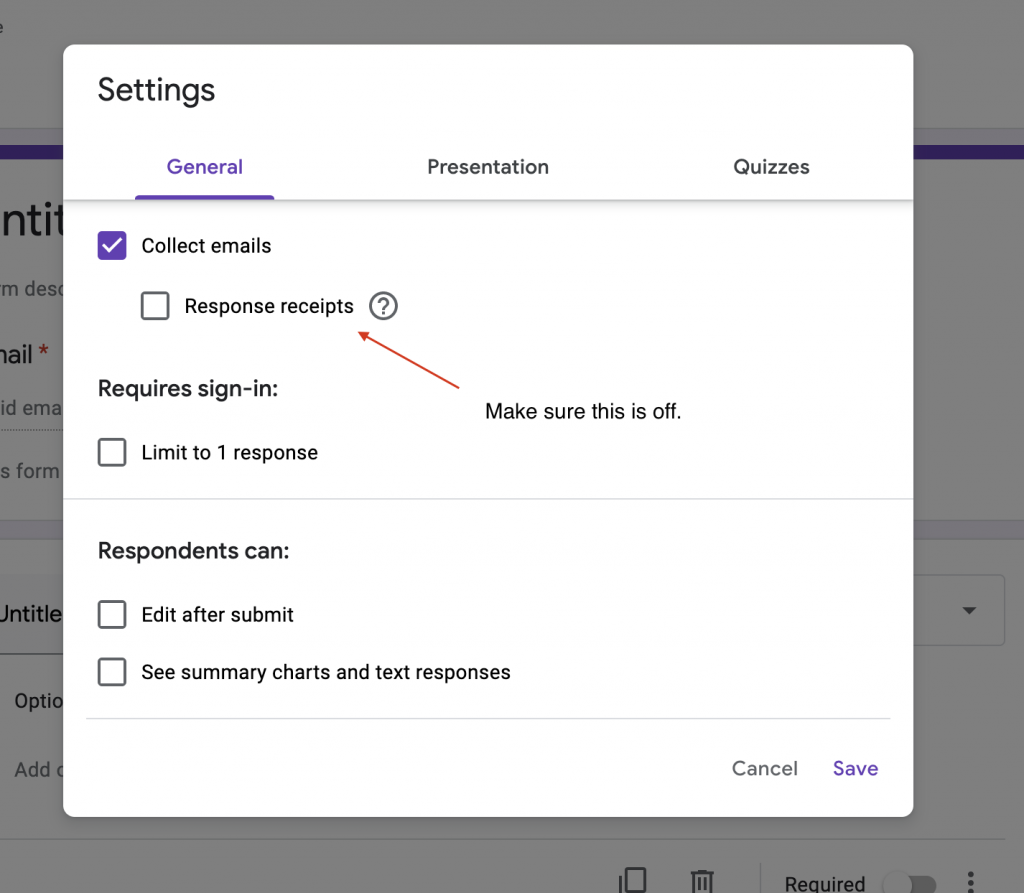 Now when you visit Extended Forms, your form will work just fine.
Question: But I want to send Response receipts to the respondents.
Answer: We are working on a feature where Extended Forms will send the receipts to users on the form submit. This feature will soon be announced. Keep yourself updated here.