ExtendedForms has a feature that allows users to transfer their account ownership to another user.
In this documentation, the process is shown regarding how to transfer extended forms of account ownership to another user.
Note – In order to initiate this form transfer procedure, both parties must have Extended Forms enabled and be logged in using their respective preferred email accounts.
Step 1 – Copy the Account Ownership Token
To start with the account transfer process you need to know the token code of the new user.
So, to copy the account ownership token, navigate to the ExtendedForms website, then login to the dashboard with the 'new user's' login id.
Now in the ExtendedForms dashboard, navigate to Settings > Danger Zone from the side menu bar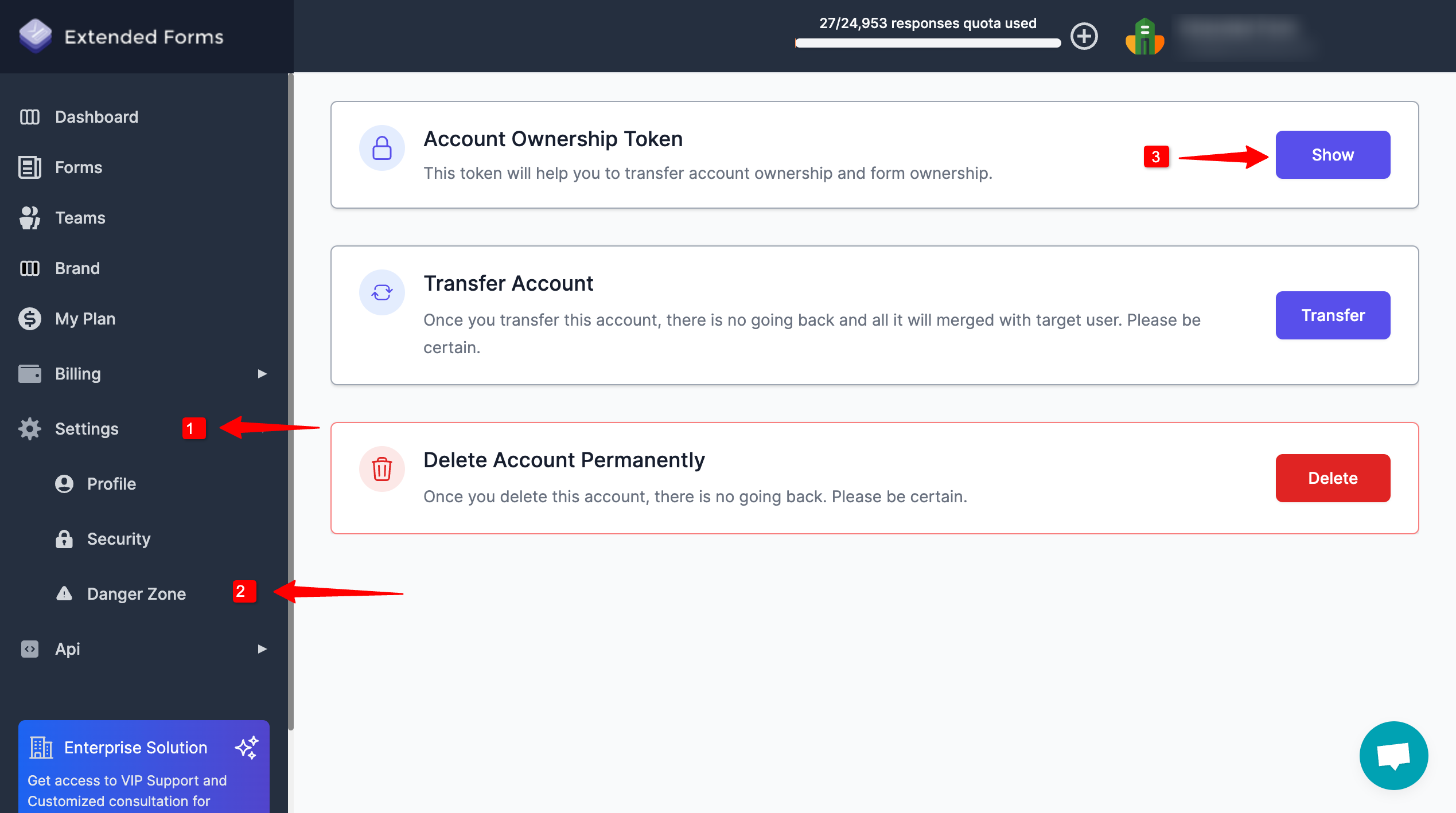 You'll see three options, click on the 'Show" button of Account Ownership Token.
Copy the code through the copy button at the end of the code field. If you don't see the token code in the field then hit the 'Refresh' button and new code will be provided.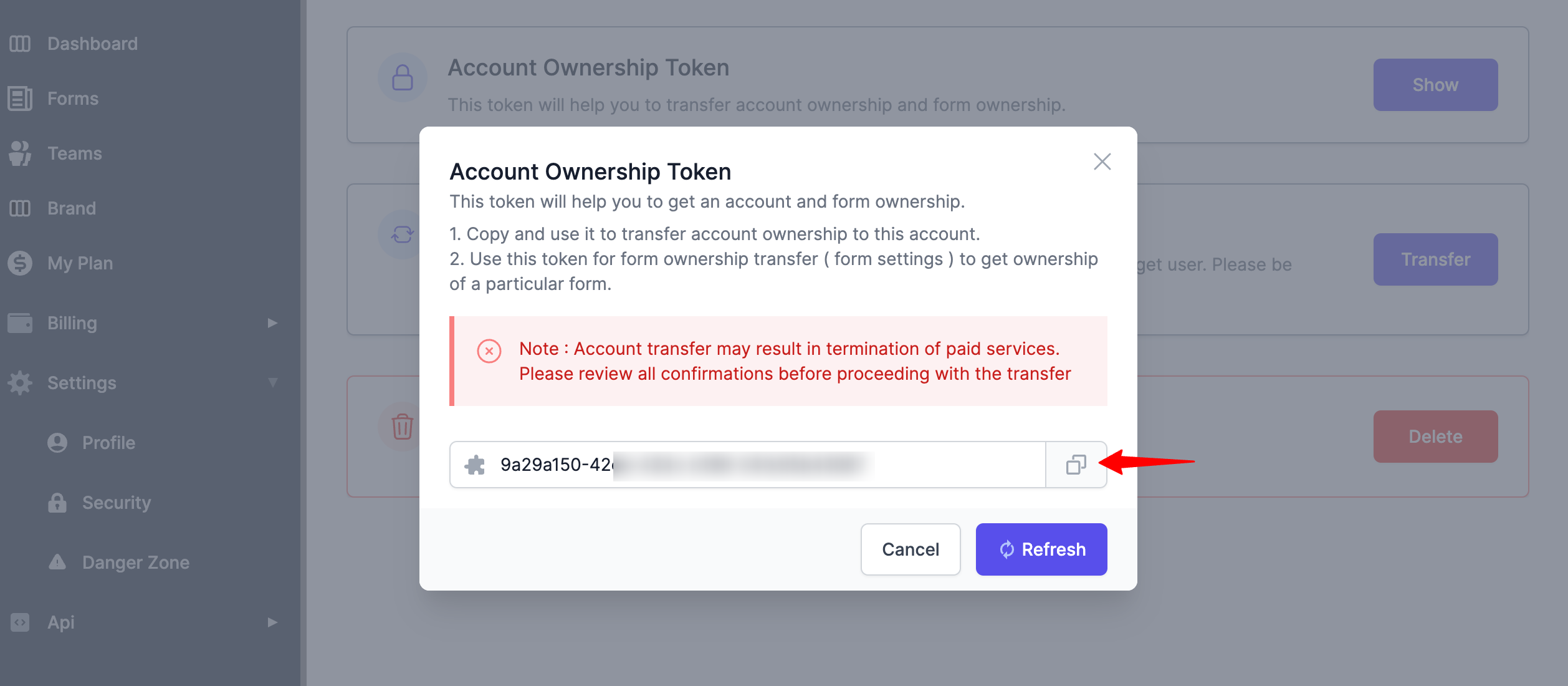 Step 2 – Transfer the Account to the New Owner
Moving forward, we have to transfer the account, for that, we have to move to the present owner's ExtendedForms account and paste the code to transfer ownership.
Go to the next stage, the Transfer Account and click on the Transfer button.
Paste the token code and add the email ID of the new owner to whom we are transferring the account.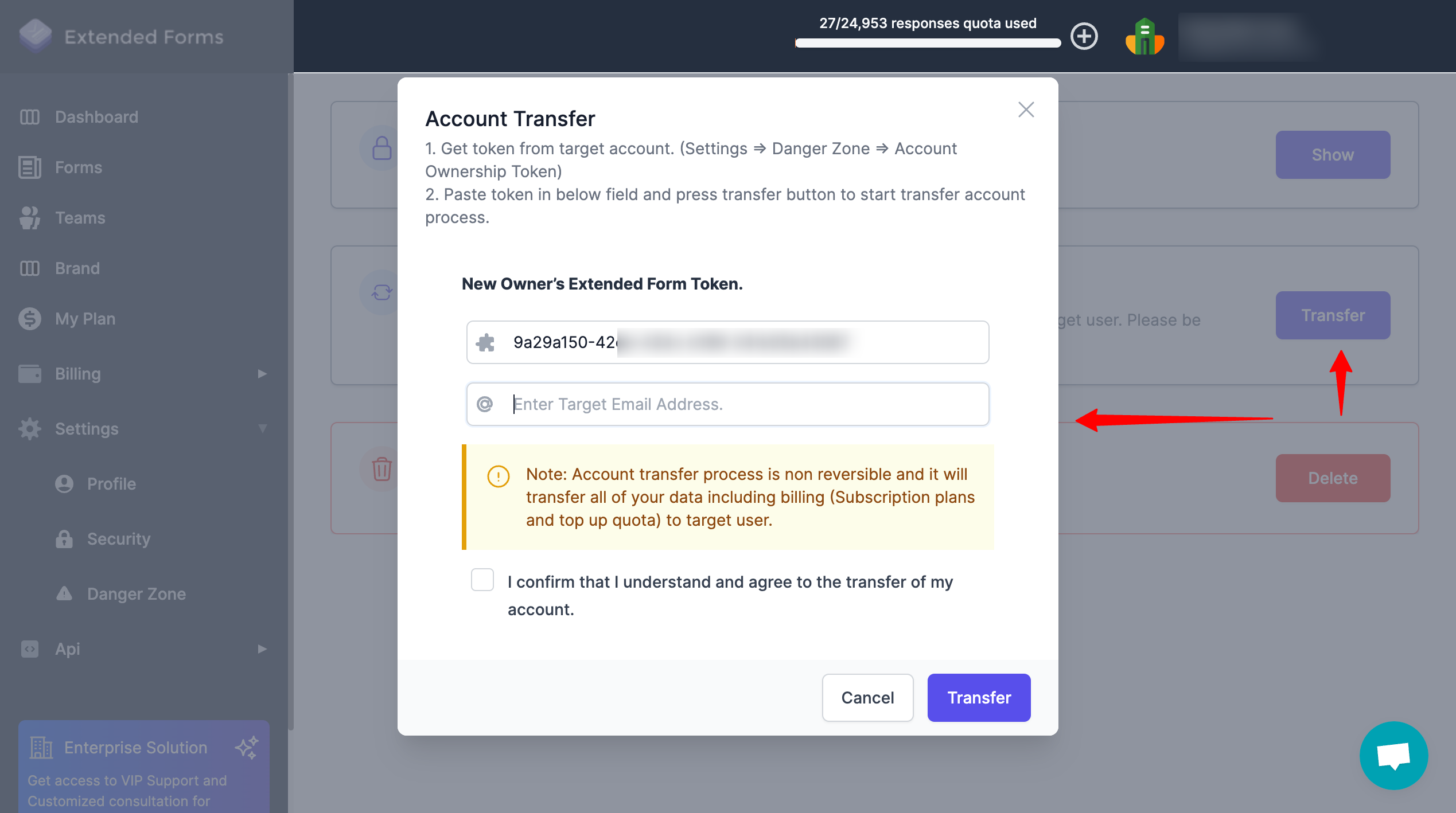 Then confirm, I understand and agree to transfer the account message and click on the Transfer button.
Note – Once you've transferred the ExtendedForms account ownership, it is a non-reversible process so you won't be able to get your ownership back unless the new owner transfers it to you.