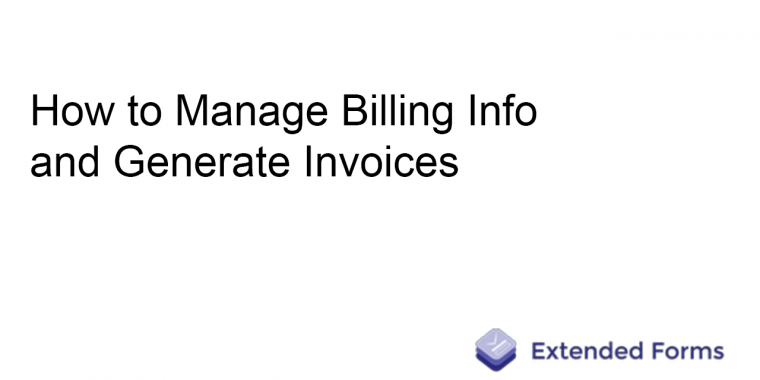 In this article, we are going to guide you on how you can manage billing info and generate invoices. To buy the subscription you need to manage billing information and that has been made easy with the ExtendedForms Billing option.
To start with, go to the Extended Forms website.

Click on the "Billing" option on the left side of the page. It will then show you the dropdown option of "Card" and "Invoices" (as shown in the picture).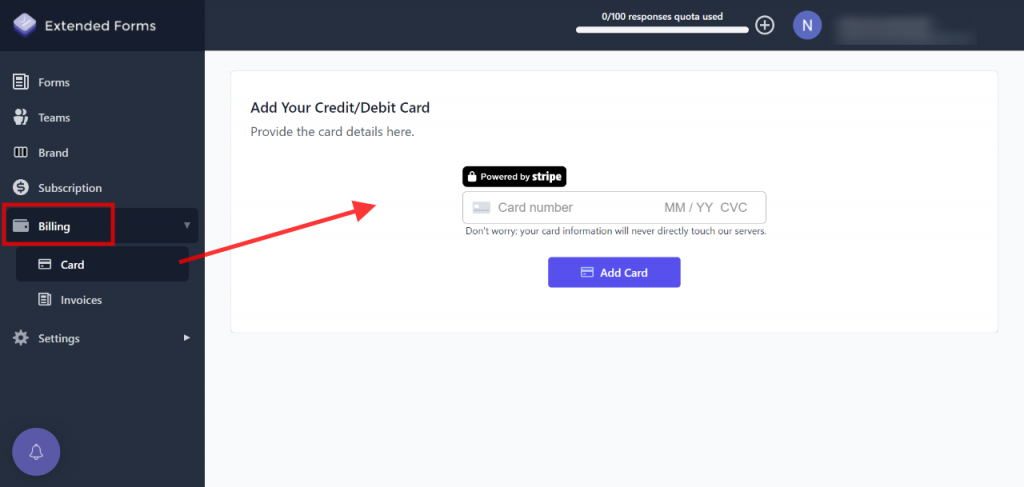 After clicking on the "Card" option, you will see the "Add Credit/Debit Card" section visible on the page.
Provide your credit/debit card details and click on "Add Card" to save and manage billing info.
Next step, navigate to the "Invoices" section and see all the payment information. It includes:
Upcoming invoice: it shows the date of future payment(s) and the charge.
Payment History: it includes all the payments done by you, you can download invoices by clicking on the "View" option.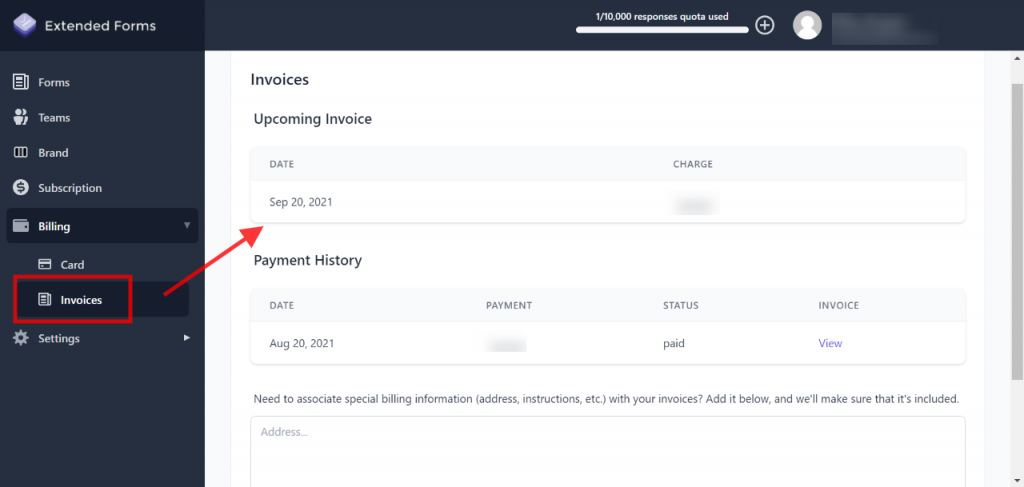 The last step in "billing info and generate invoice" is to associate special billing information with your invoice by adding it in the box (if it is required) and click on the "Update Billing Details." (see the picture below)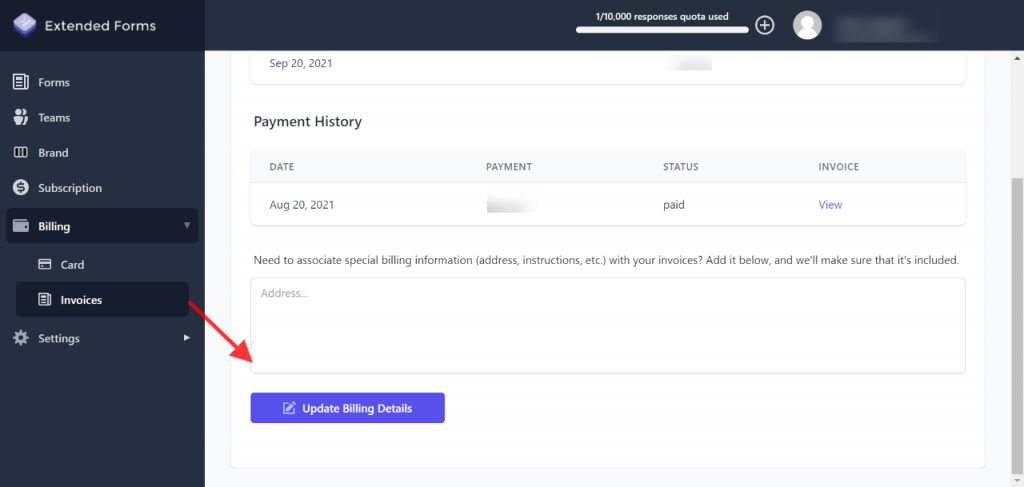 This is a short and easy guide on how you manage billing info and generate invoices.